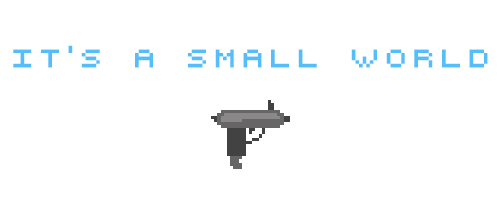 It's A Small World
A downloadable game for Windows and macOS
Jonny is a small-town Carrot who has it all figured out. He has a beautiful Rabbit wife, lots of friends, and a great paying job. In Jonny's world Carrots and Rabbits live together in harmony. It's a small world.
It's A Small World is a game created for Ludum Dare 38, "A Small World." I produced the game code, art, and audio in 48 hours. Here's the Ludum Dare entry page!

The game should take around 10-15 minutes to complete. There is an ending so hang in there!
Controls
Mouse - Move Cursor and Click
WASD/Arrow Keys - Move Player Character
Tools Used
Unity3D
Photoshop
Audacity
Garage Band
BFXR